what we offer
Roof Replacement in Tampa
and Surrounding Areas
We take pride in providing our customers with exceptional service along with the highest quality roofing materials in the industry. Our team of experts has 20+ years of experience installing new roofs in Florida.
We believe in doing things the old-fashioned way with quality service. Trust that we'll communicate with you during every step of your roof replacement.
Our Workflow
Roofing Estimate

01

You will have the option to select between Economical, Preferred, or Premium roofing materials to suite your budget.

Date Confirmation

02

A date will be selected following the approved proposal with a phone call reminder the day before we start.

Roof Completion

03

All work is photo documented to share with our customers at any time.
Best of The Best Award Winner
We'd like to thank our community which has left such wonderful reviews that we were picked up by Best of The Best Television. This company showcases top-rated companies all over America and we are thrilled they chose us for their roofing division. We are proud of the work we provide our community and will work hard to maintain our award-winning customer service.
Our Preferred Roofing Materials
The type of roofing material you choose to have installed on your home will make a big difference in how it performs, appears, and how long it will last. That's why it's important to understand the pros and cons of each roofing system and what you can expect out of them.
Our Preferred Roofing Manufacturers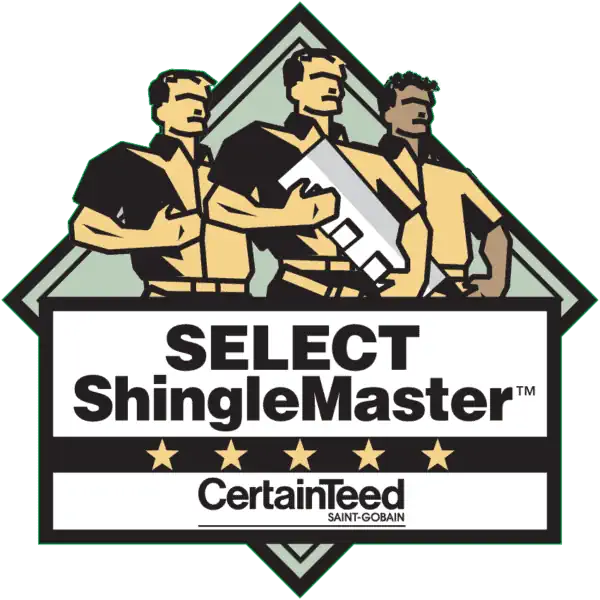 Achieving SELECT ShingleMaster™ status represents one of the highest achievements in the shingle roofing industry. Only a SELECT ShingleMaster™ can offer CertainTeed's highest level of SureStart PLUS™ extended warranty coverage. This includes an enhanced lifetime limited warranty that covers manufacturing defects, including aesthetic issues that most manufacturers don't cover.
Owens Corning Platinum Preferred Contractors represent less than 1% of the roofing contractors in the industry. The Roofing Company of Tampa Bay has been hand selected based upon the most stringent of qualifications set by the manufacturer.
Additionally, only platinum-level contractors are authorized to offer Owens Corning's extended warranty coverage options, including the Platinum Protection Limited Warranty.
Identifying When Your Roof Needs A Replacement
If your existing roof is close to 20 years old, then a roof replacement will be your best option. Every house at some point will need a new roof. It is best to react to these problems quickly to avoid internal problems and higher costs. Listed below are some common signs that may indicate you need a reroof.
Leaks in your attic after a storm.
Stains on your walls or ceilings.
Cracked, curling, missing, or raised shingles.
Decaying of siding, sheathing, or fascia.
Peeling of exterior/interior paint.
Areas that have mildew or dark spots.
Visible damage from severe weather
Your existing roof was incorrectly installed.
How Roofs Are Measured & Sold in Florida
In Tampa and most other areas in Florida roofs are most commonly sold by the "square." 100sq ft. of roofing area equals 1 square. It doesn't matter how you arrive at 100sq ft. because it always equals 1 square.
10 ft. x 10 ft. = 1 square
5 ft. x 20 ft. = 1 square
2 ft. x 50 ft. = 1 square
The Roofing Company came highly recommended from multiple individuals within my neighborhood. Out of the quotes I received, they were definitely the most informative and professional. No push for anything unnecessary or unwanted add ons beside also having the lowest quote I received.
Very honest company. We had them come out and give us an estimate on our home as well as a rental home. They could have tried to sell us two roofs however, they were honest and said that we still had life left in our roof and it did not need to be replaced at this time. The communication was immeasurable throughout the process of replacing the rental home roof.
The Roofing Company was on point from start to finish when we needed to replace our flat roof over our patio. I got a few quotes, and while they weren't the cheapest, they were not the most expensive and pricing was on point for the value of service and quality I received. They were my top choice from the go!
Timely and professional roof installation explained all aspects of the work to be performed products to be used. Great job 👍
We had a great experience with The Roofing Company. Chris and his team were awesome and communicated through the entire process of our roof installation. The guys on site were very nice and man did they work hard. They spent a lot of time cleaning up any debris and cleaned up all the nails.
They did a great job replacing our roof with professionalism and also getting it done quick. We were paying out of pocket and they weren't the least expensive but gave us a great product and also did t try to push us to file a claim like others did.
The Roofing Company provided us with a new roof on our Citrus Park home. The work was completed in 2 days. The crew arrived everyday on time and we were always kept in the loop as to what was going to be done. We certainly recommend The Roofing Company. Every time I called them with questions, I promptly received the answers.
have any question?
We will respond within 24 hours!
By submitting your mobile number you opt-in to receiving texts from The Roofing Company. You may opt-out any time by replying stop.
Your Roof's Worst Enemies
Tampa's Roof Replacement Costs
Our pricing will be structured to provide our customers with the best value for their investment and to provide The Roofing Company, an income sufficient enough to support a quality product, workforce, equipment, and administrative support. Please realize that the cheapest Tampa roofing contractor won't provide superior quality. The old adage, "you get what you paid for" is most certainly associated with roofing. Have confidence your roof will be covered for the ENTIRE warranty period, unlike many other roofing contractors. The Roofing Company will fulfill your every roofing need.
what got you covered
Comprehensive
Roof Warranty
We offer the highest level warranty services available because we want you to have peace of mind when purchasing a new roof for your home. Our extended labor warranty will provide you between 10-25 years of coverage depending on which roofing material you choose.  
Choosing A Roofing Company Near Me
Don't spend hours picking out the very best type of roof replacement material to then have it improperly installed, often by the lowest bidder. Your roof is your home's most important shield against the elements, so make sure it's installed correctly. Spend some time researching the different contractors in your area so you can ask yourself "what's the best Tampa roof replacement contractor near me?"
When a roofing contractor's price is far below others, then there is something wrong. These types of companies are often not insured, licensed or bonded. Without paying the proper requirements to run a professional roofing company they can offer a better price. But that comes at a higher cost later down the road or if there is an accident on your property while they were installing the roof. Don't cut the life of your roof by cutting corners, here are some tips to qualify your roofing company in Tampa or surrounding areas: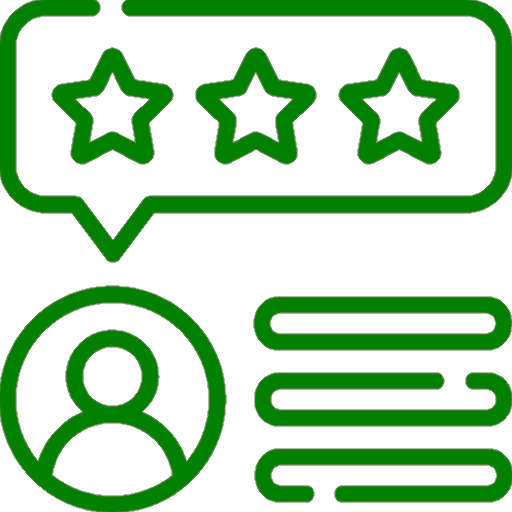 Step #1
When searching for a Tampa roofing contractor it's important to review the reputation of the company in question by visiting their Google, BBB, and Facebook page. Also, note how the business responds to unhappy customers. Do they try to remedy the situation or ignore the customer?
Step #2
After narrowing down your selection, visit www.sunbiz.org to make sure the roofing company is licensed. You may also request proof of insurance, liability coverage, and workers' compensation certificates to confirm you are fully covered.
Step #3
During your roof estimate request a detailed written proposal so that you fully understand the product specifications, duration of the project, payment procedures, and materials that will be used. Also, see if the roofing company offers a labor warranty on top of the manufacture warranty.
Step #4
Accept the proposal and confirm a date to start your project. We will call the night before we start as a friendly reminder if you chose us to install your roof. You will not need to be present for us to complete your roof.
As mentioned before it is important to be skeptical about the lowest priced roofing company. If it sounds too good to be true, it often is. Many storm chasers, aka fly by night contractors are below average roofing costs because they are often uninsured and perform unskilled work. Furthermore down the road if a warranty claim is necessary they will be long gone.
Not only is The Roofing Company of Tampa Bay fully dedicated to %100 customer satisfaction, but we are also fully licensed, insured, and bonded. You can trust if you hire us that your project will be up to code by matching or exceeding Florida roofing regulations. We don't cut corners here because we believe a successful company is sustained by happy customers who refer us to friends and family.